In an effort to draw more attention to the city of Detroit as a legitimate candidate for an MLS expansion team, I took on a personal project in support of the "Bring MLS soccer to Detroit" initiative. Having played and coached soccer for over 35 years, it was a no-brainer to help support the cause.
I started with a photo walk around Detroit in the early morning hours to capture some beautiful night scenes around the city. Wanting to literally bring some MLS action to the streets of Detroit, I shot some players in studio to match the tone and lighting of the scenes. With a lot of hard work, sweat, and "getting my hands dirty"... these images best represent what Detroit is all about.
I would like to thank everyone who helped me along the way, Craig Morrison for keeping me company on the photo walk, my family and wife for the understanding and support during this project's odd hours, and most importantly the Apostolopolous family for this great opportunity and the constant effort to bring an MLS team to Detroit. Thanks!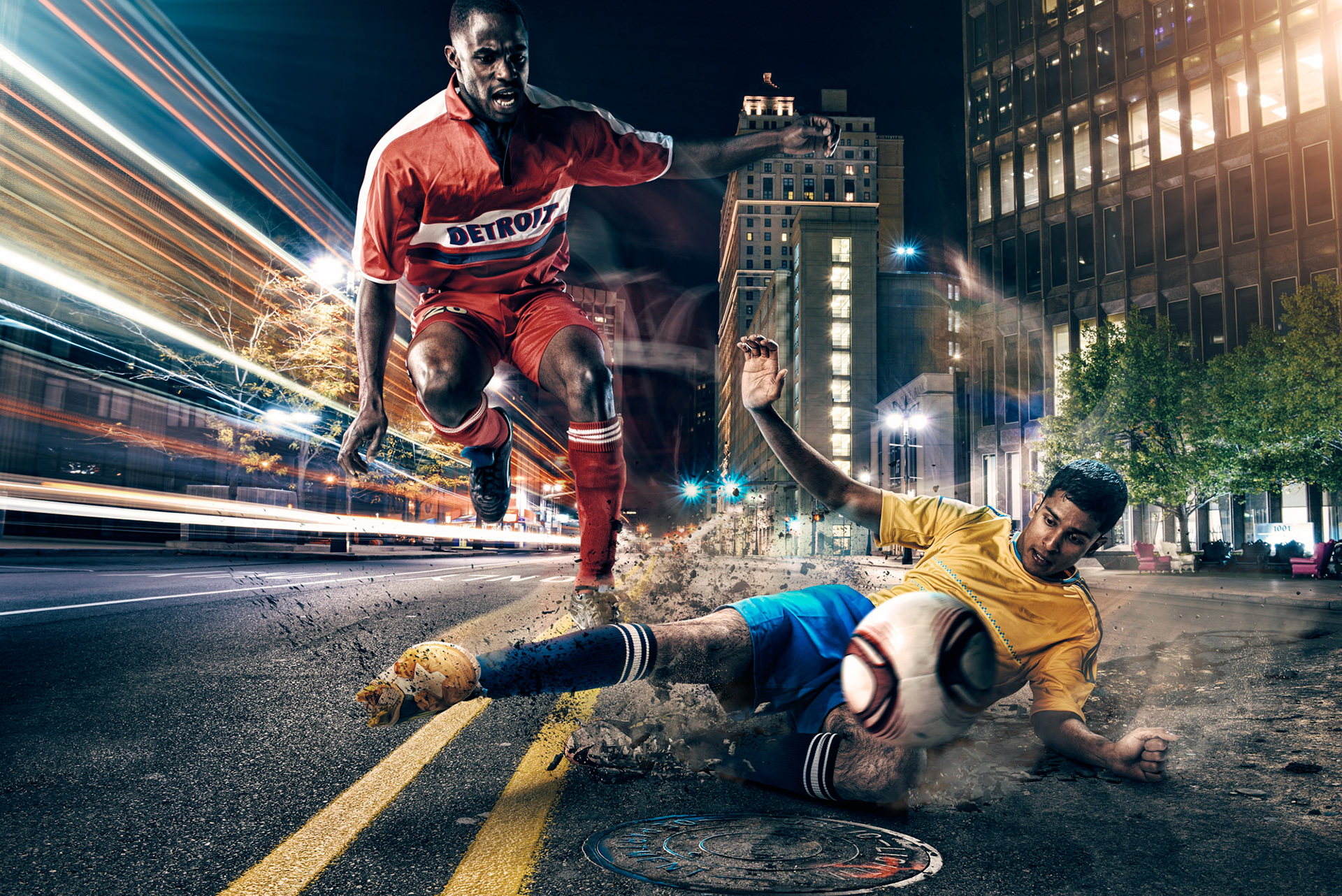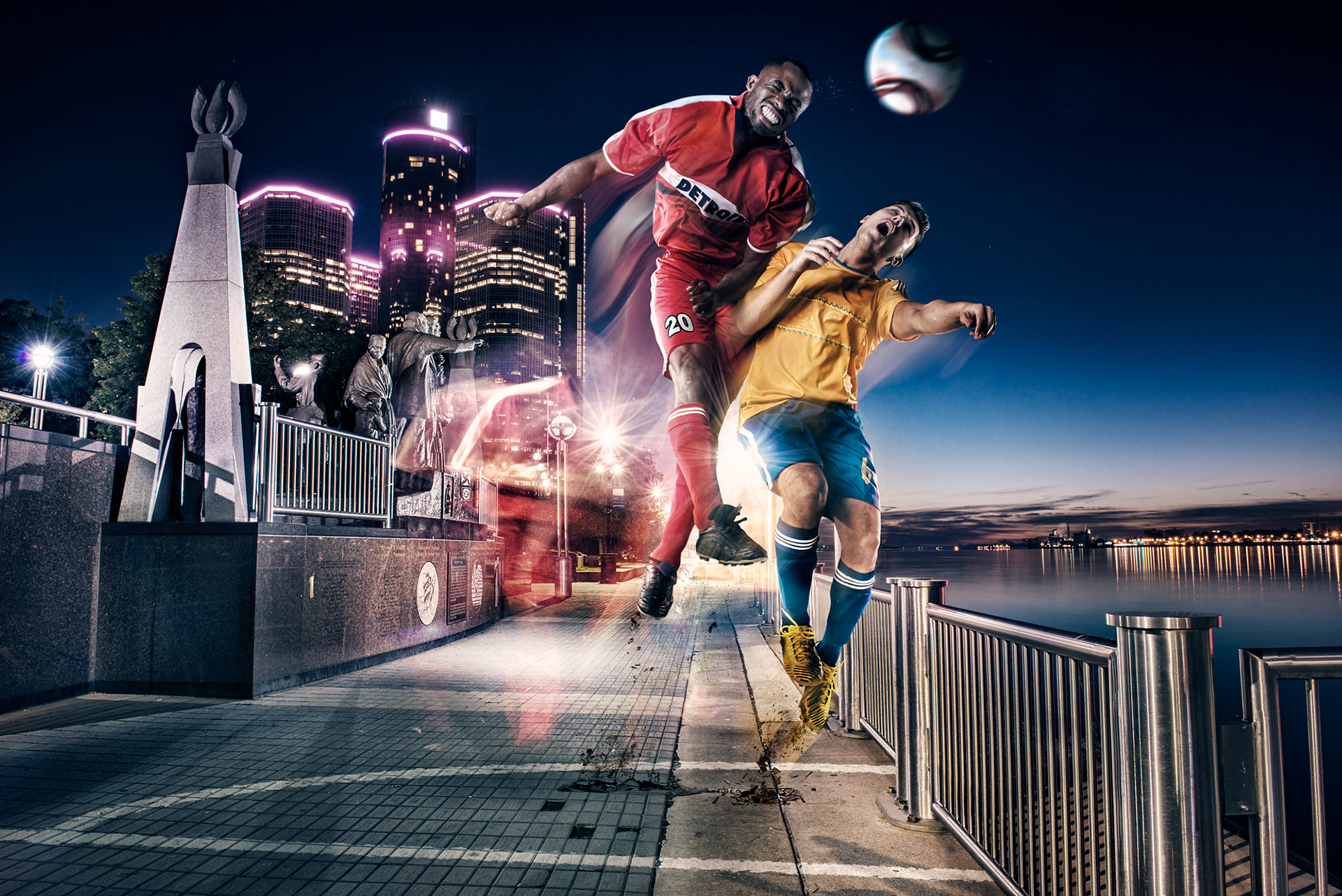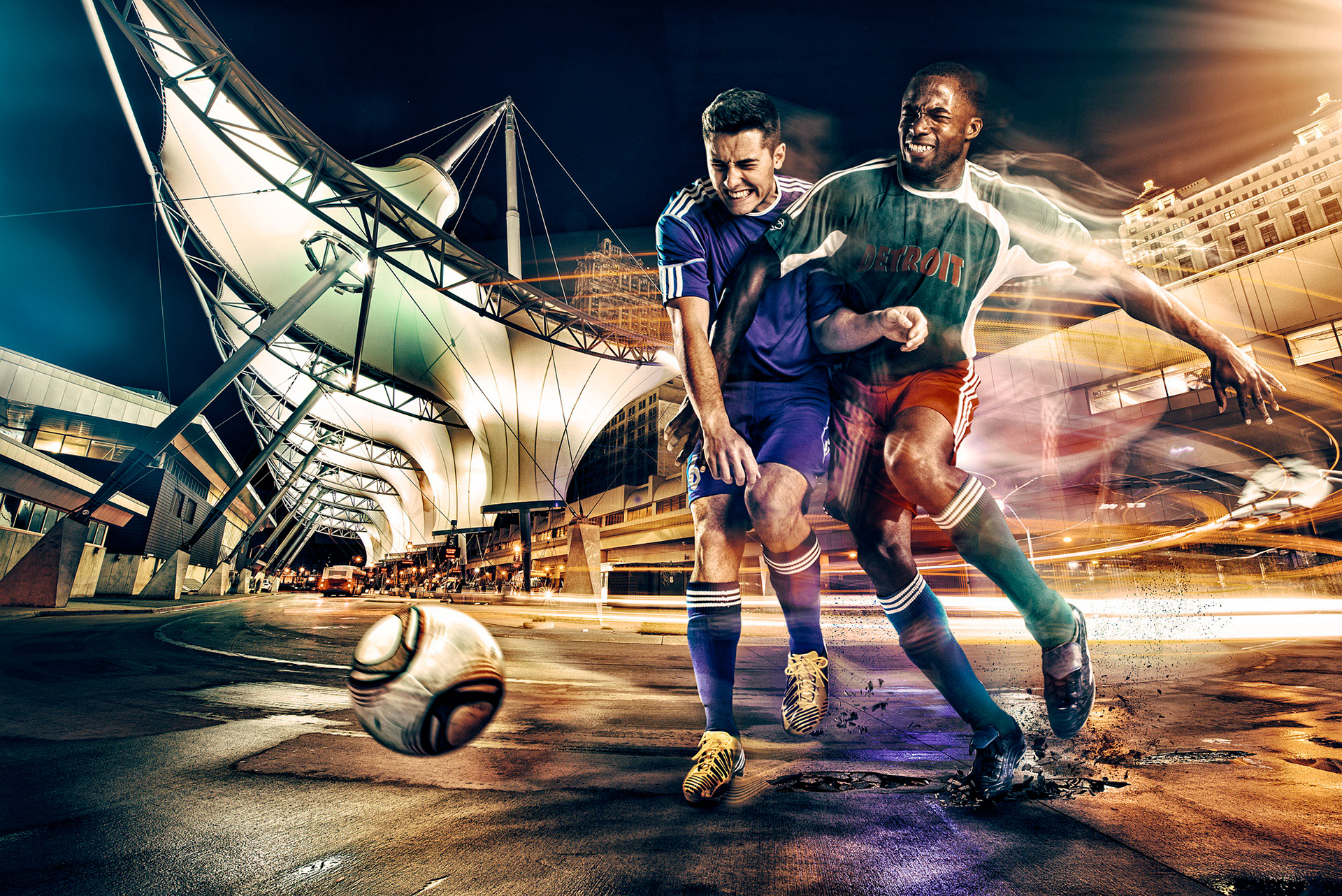 Composite scene built using photography and some cgi elements
Some panoramic images for use in social media and timeline headers