Mercedes Benz USA approached me to create environments for their 2014 Sprinter Van global launch. Since they wanted to mimic the style from my "Future of Sports" project, the backgrounds had to be created completely CGI. The vehicles were to be later rendered into the scenes by Eder

(they already had all the data prepped and ready to go)

. To help the process work seamlessly, I created 360 panoramic renders of each scene for them to use as their lighting and reflection environment. I was consulted throughout most of the post production and final special effects, until we had a series of images that were as impressive as the Sprinter itself.
Client: Mercedes-Benz USA
Environmental CGI: Mike Campau
Van CGI Rendering: Eder (Germany)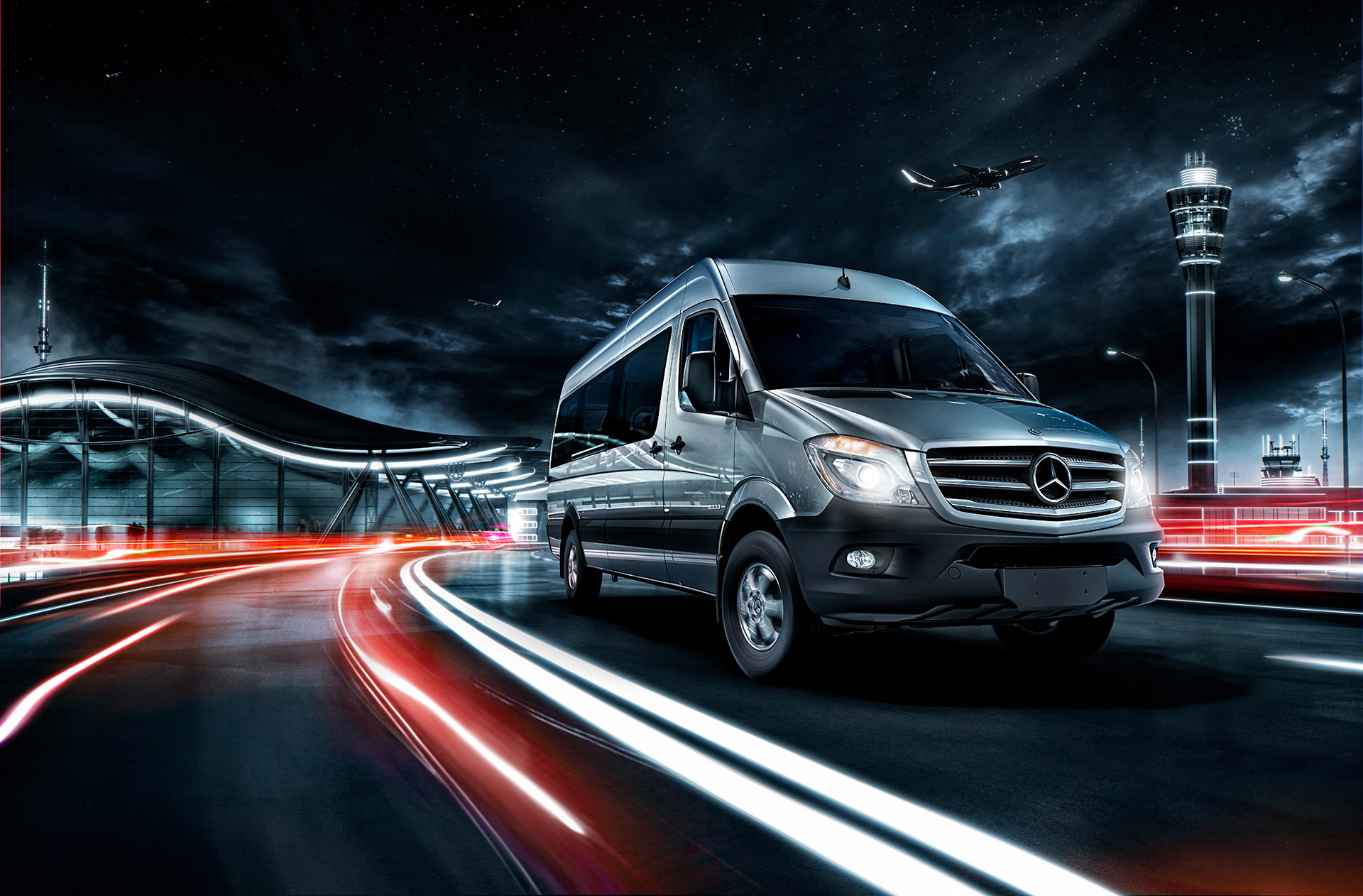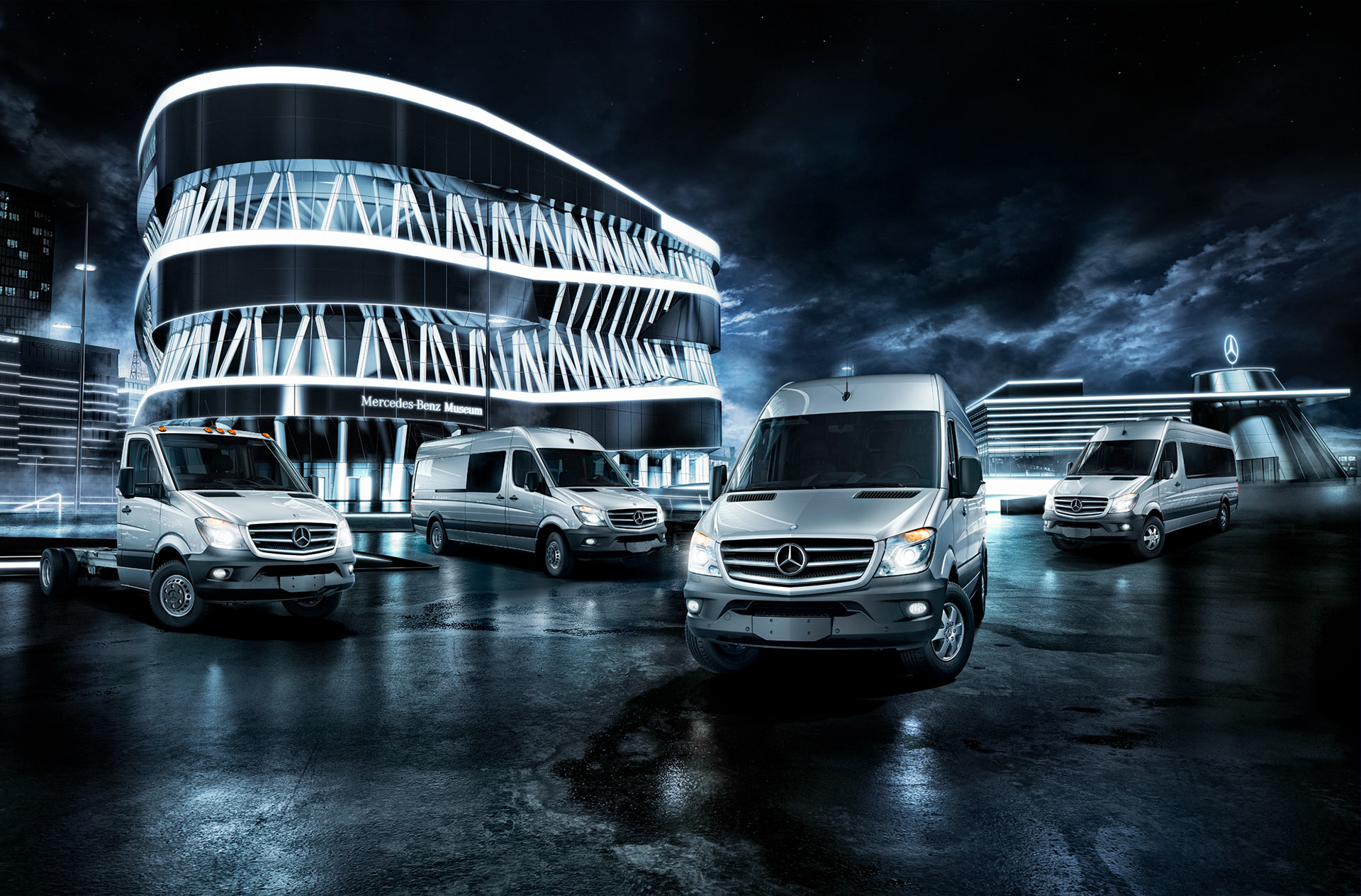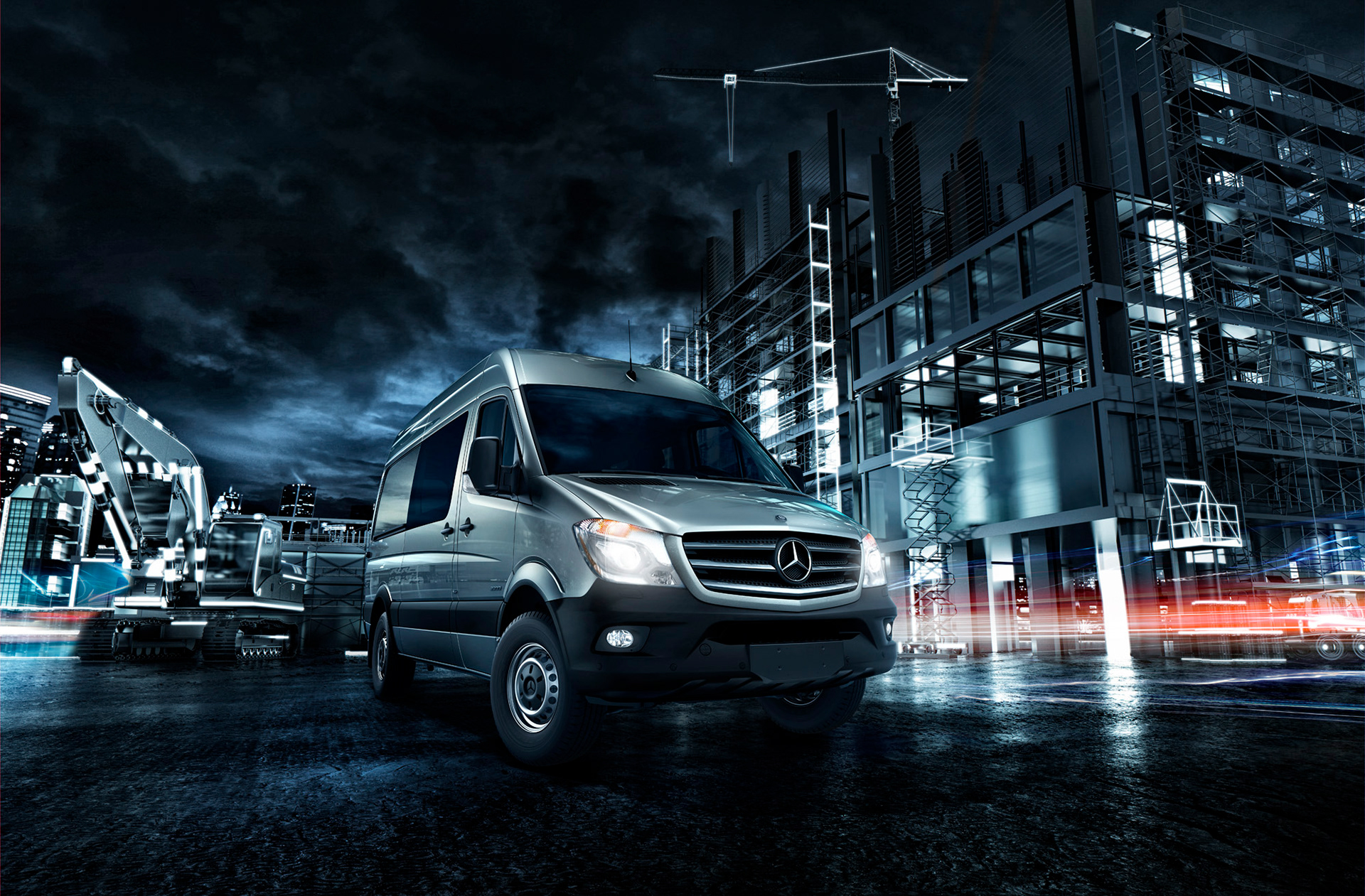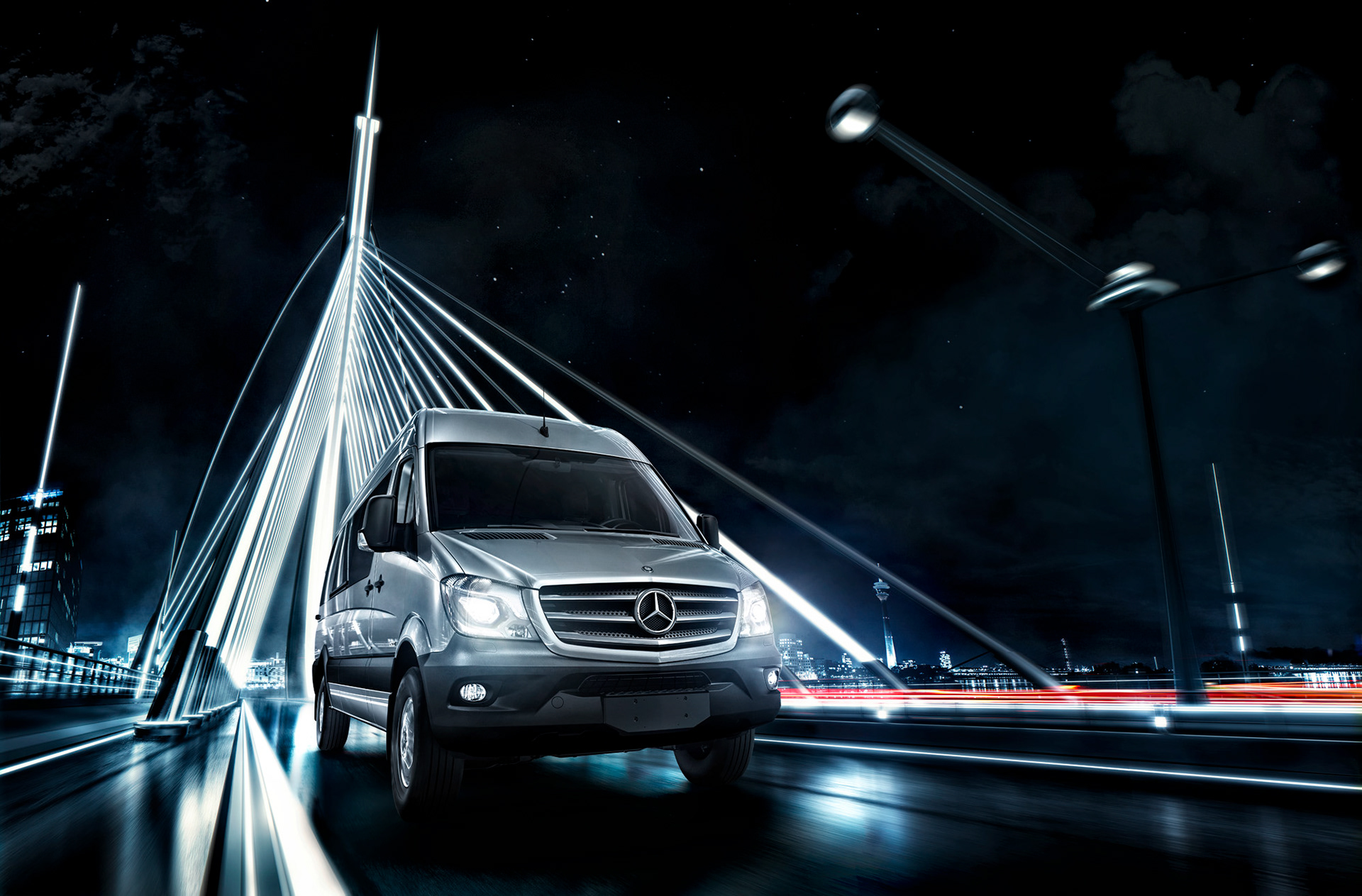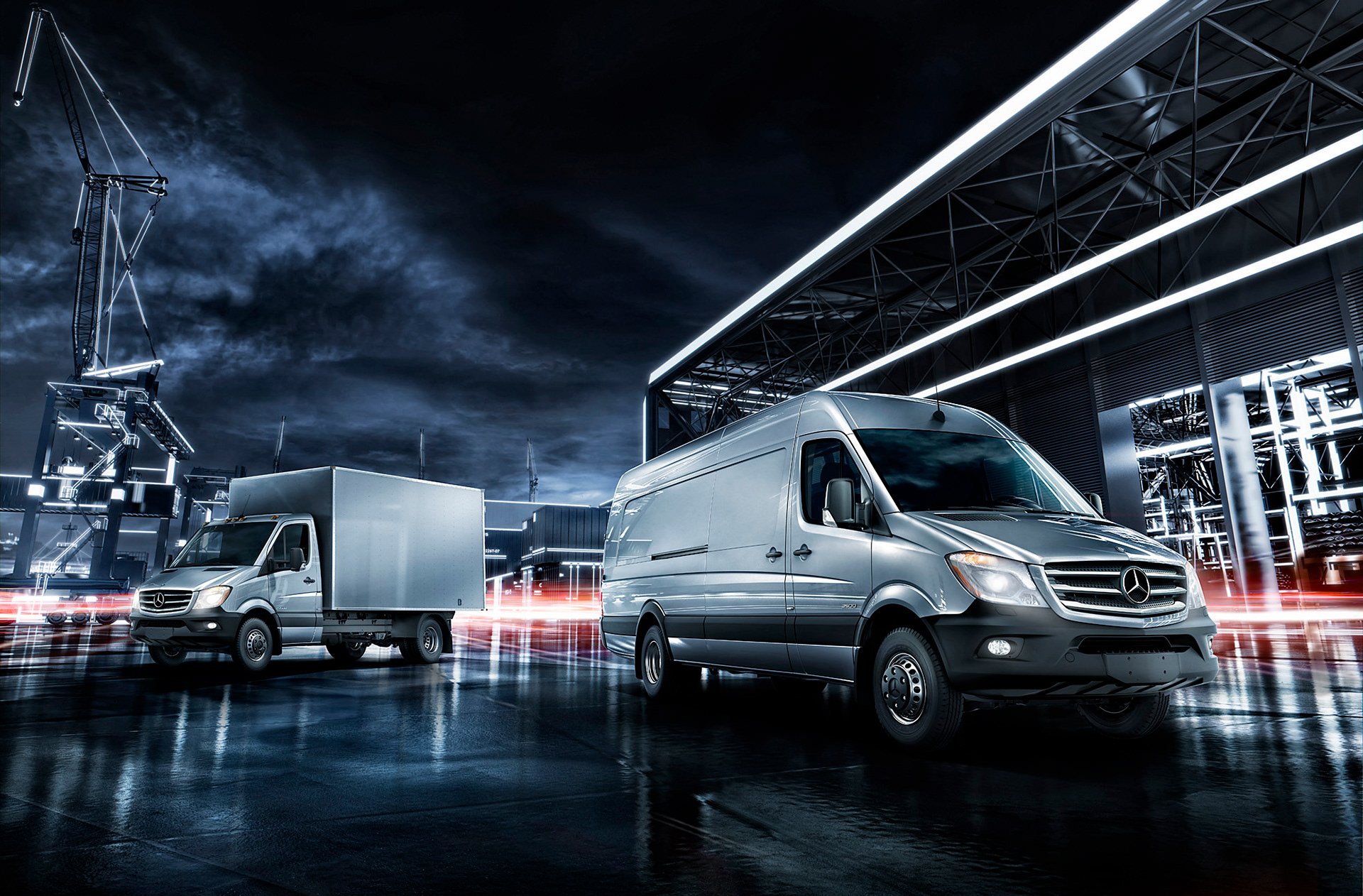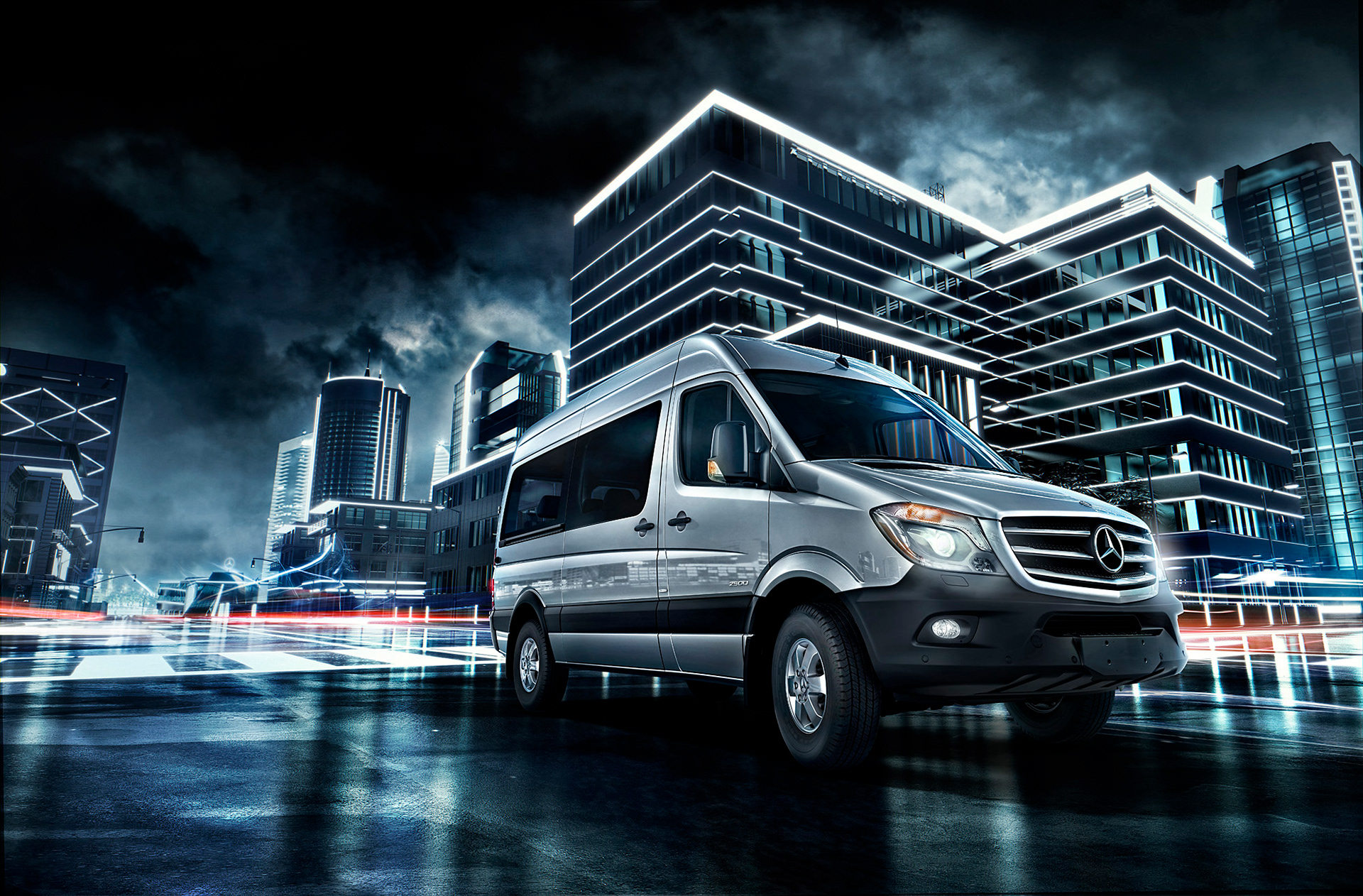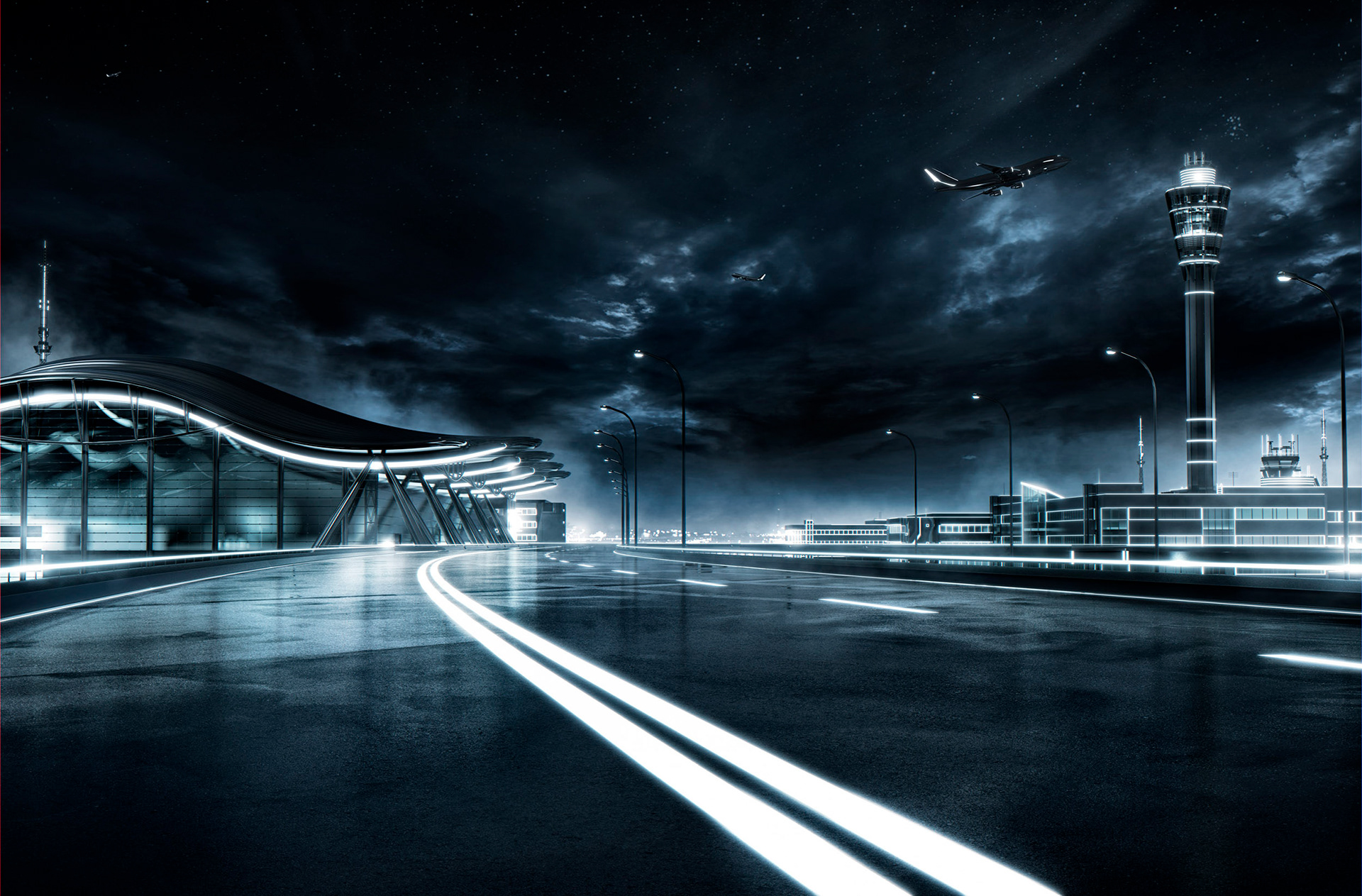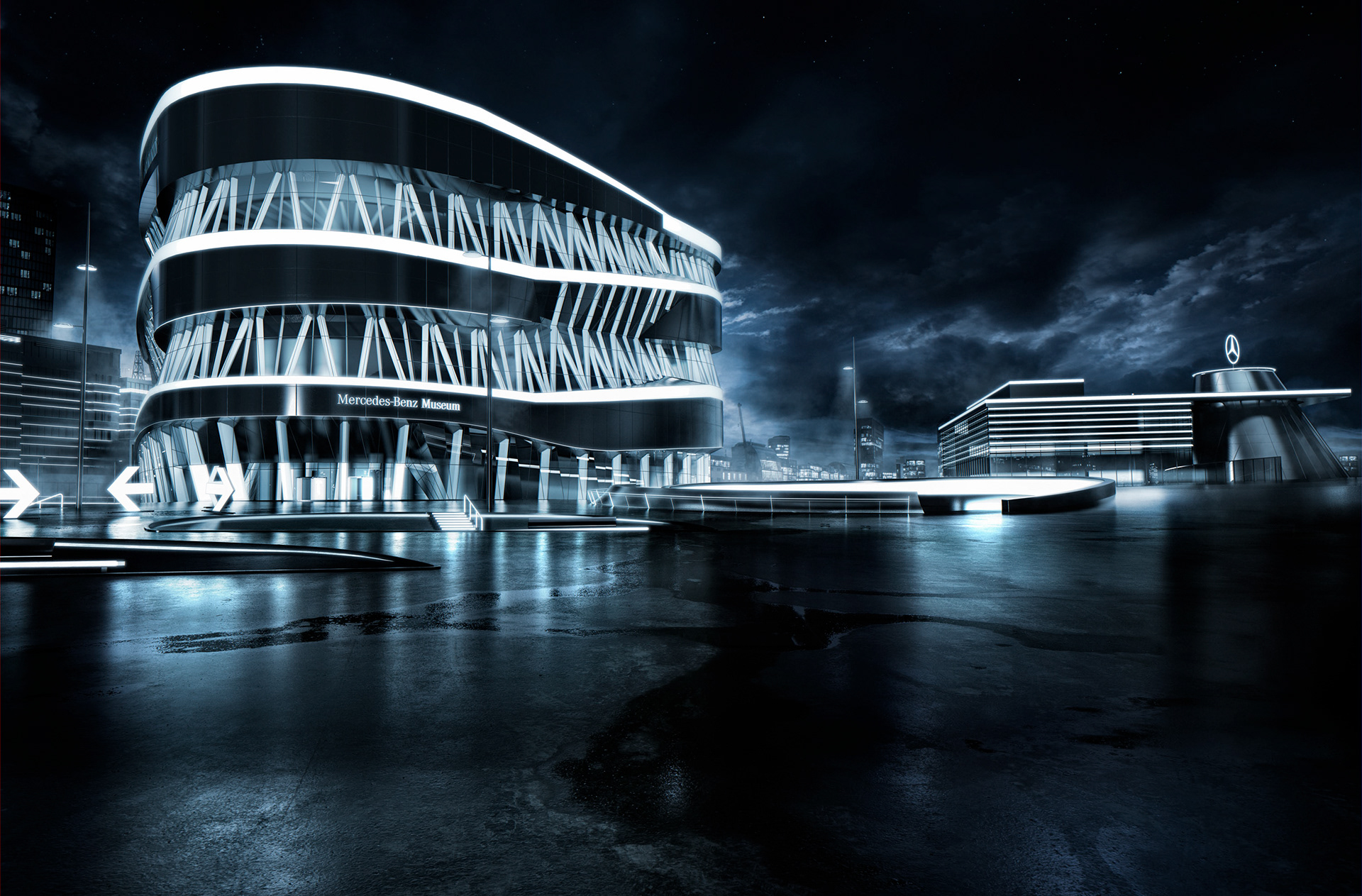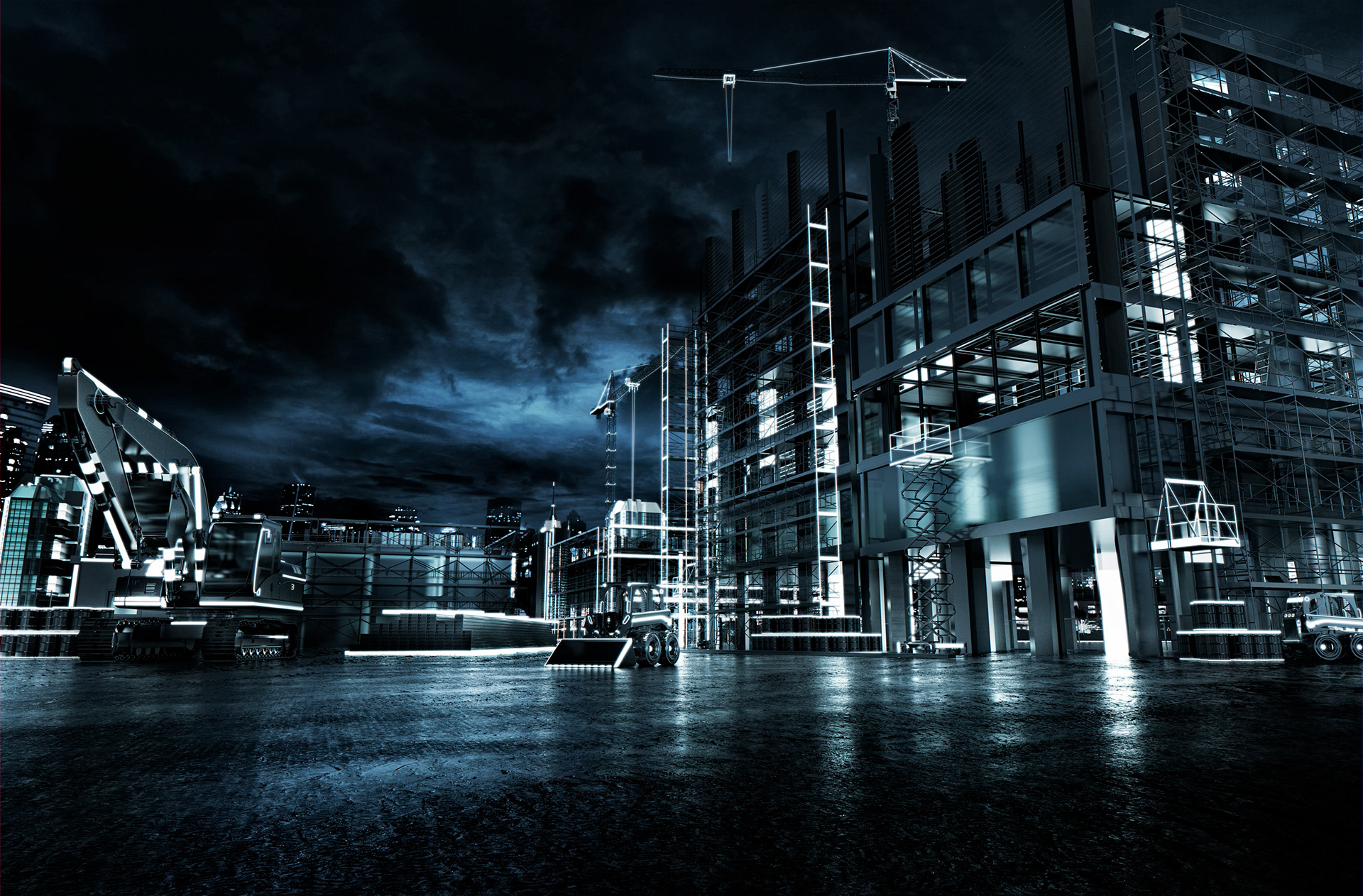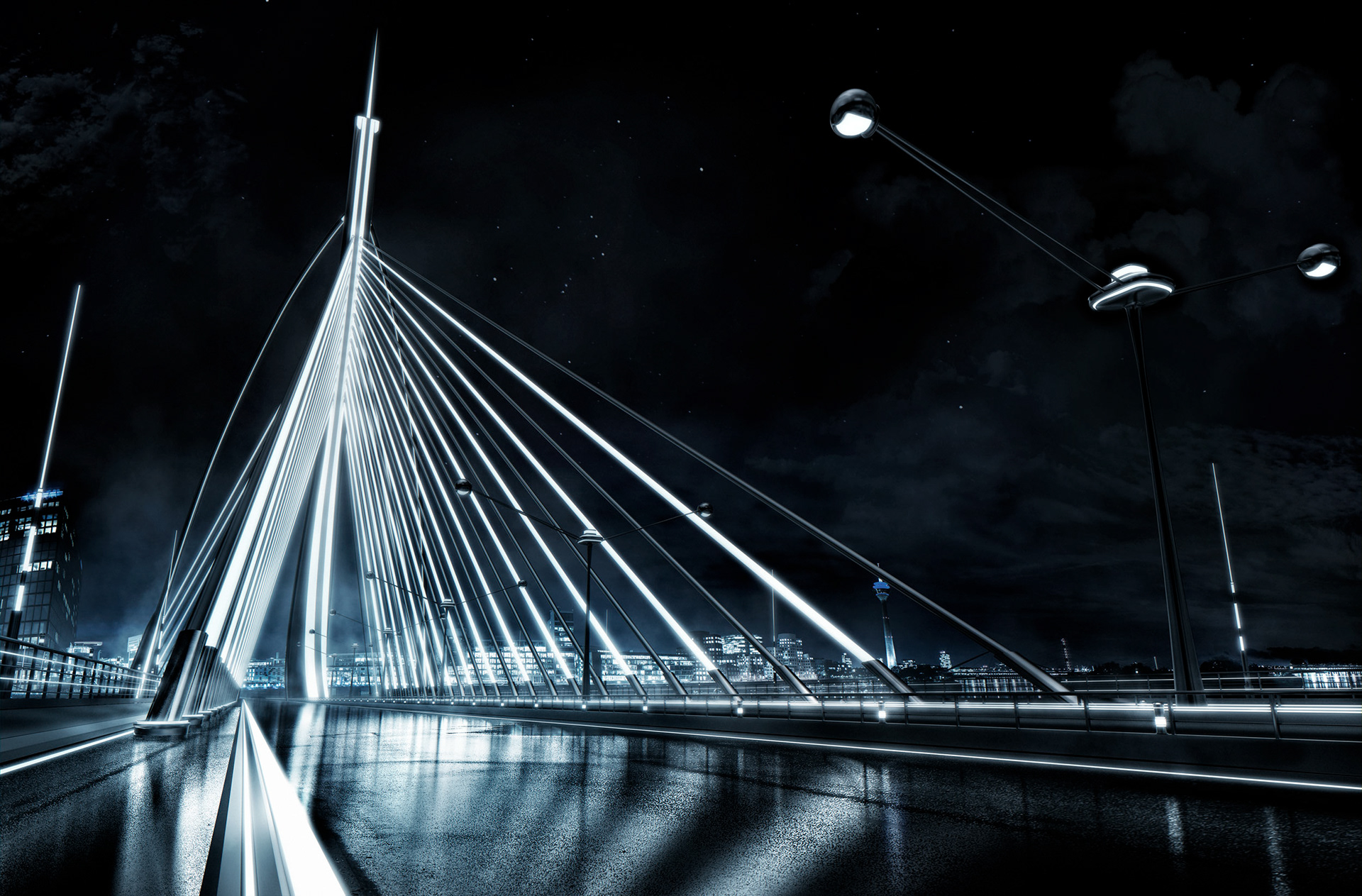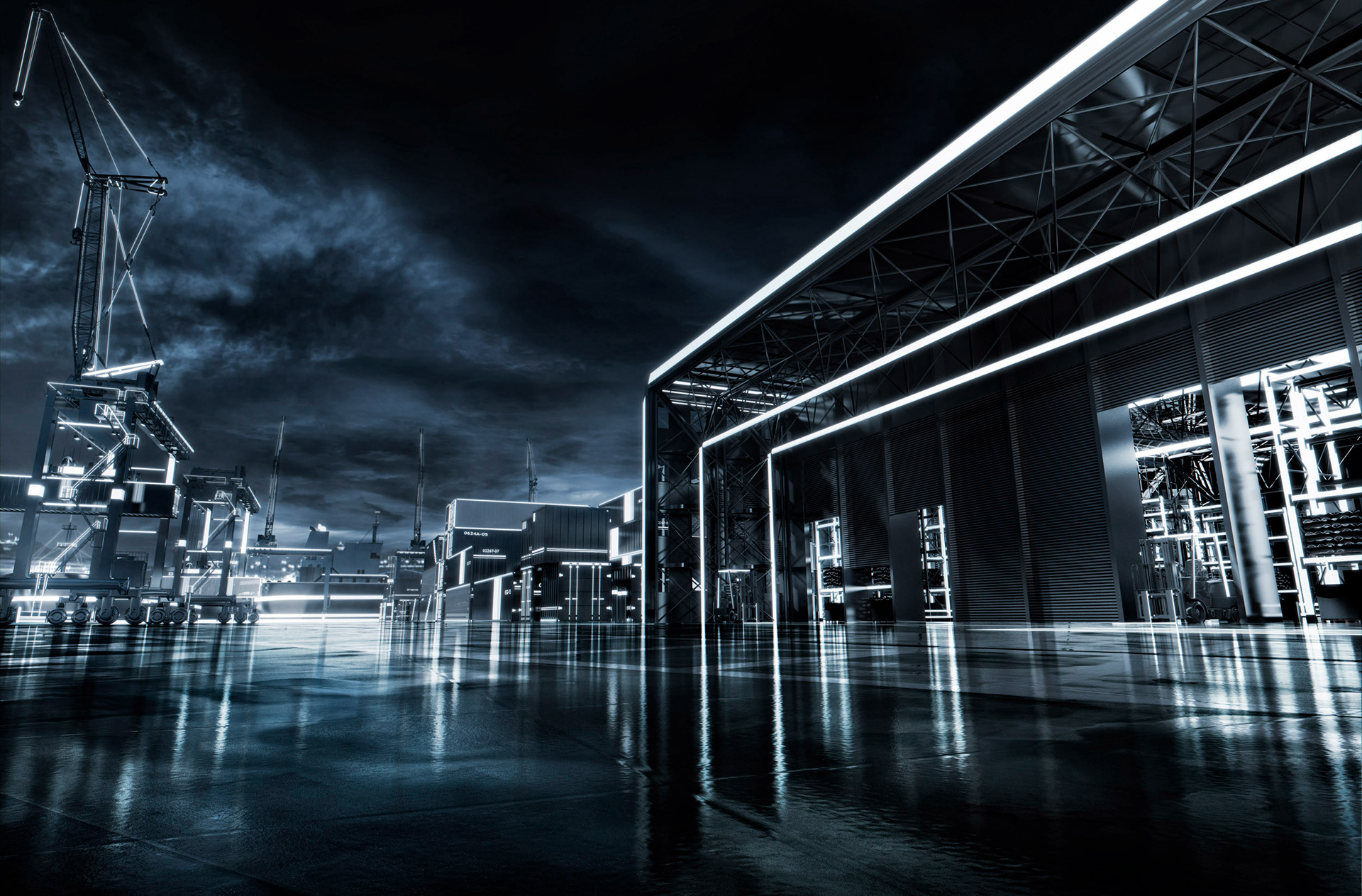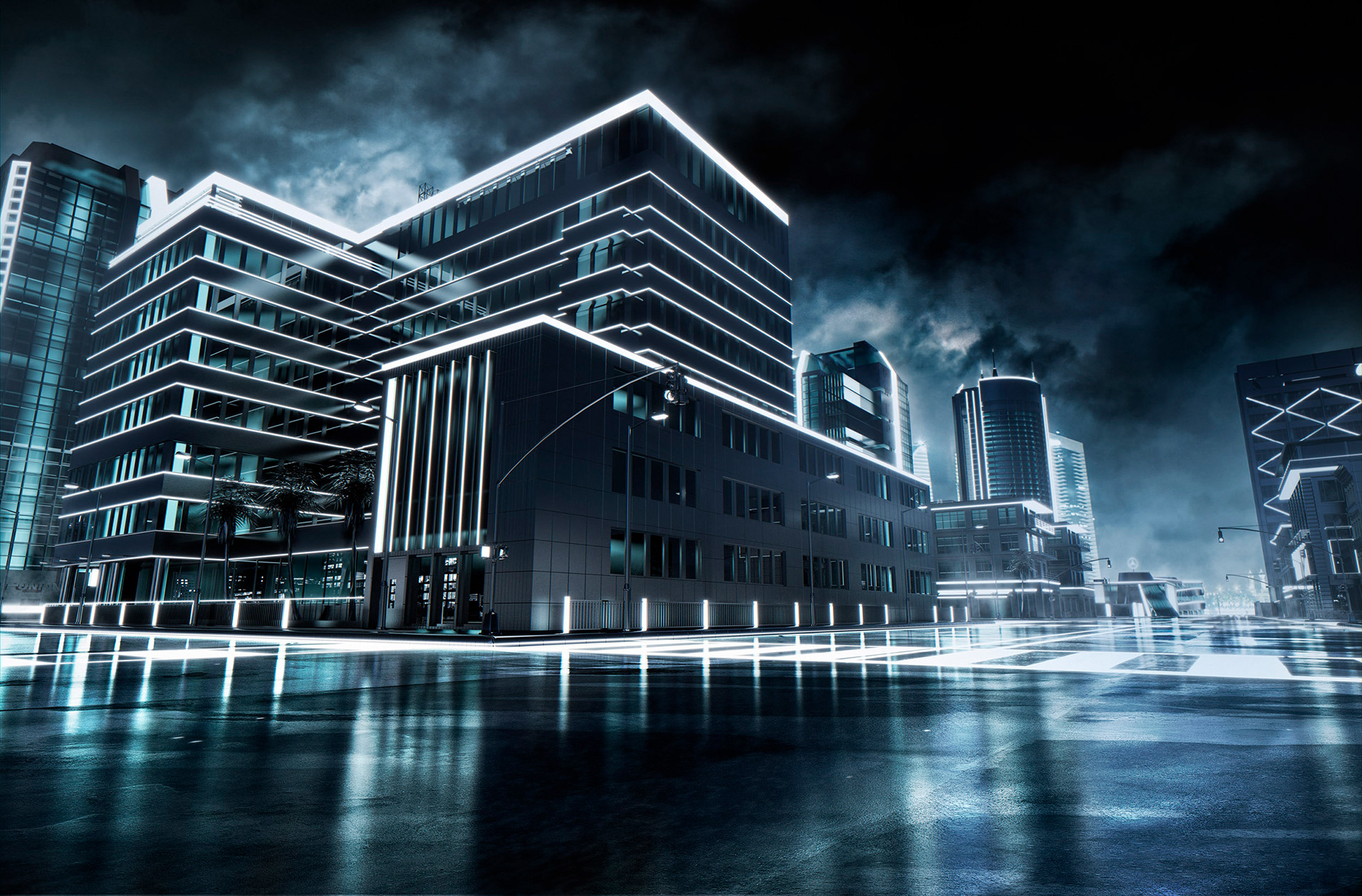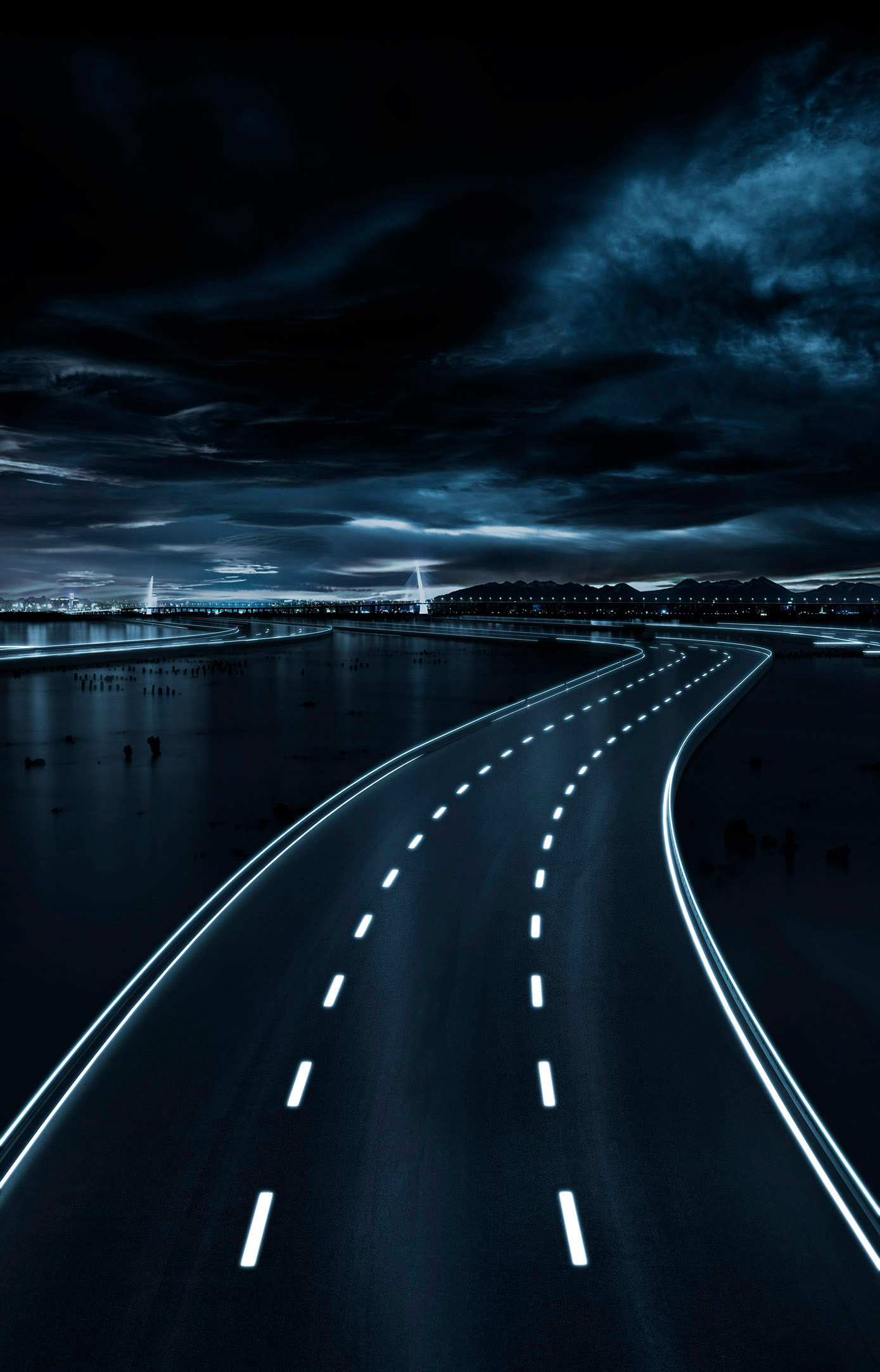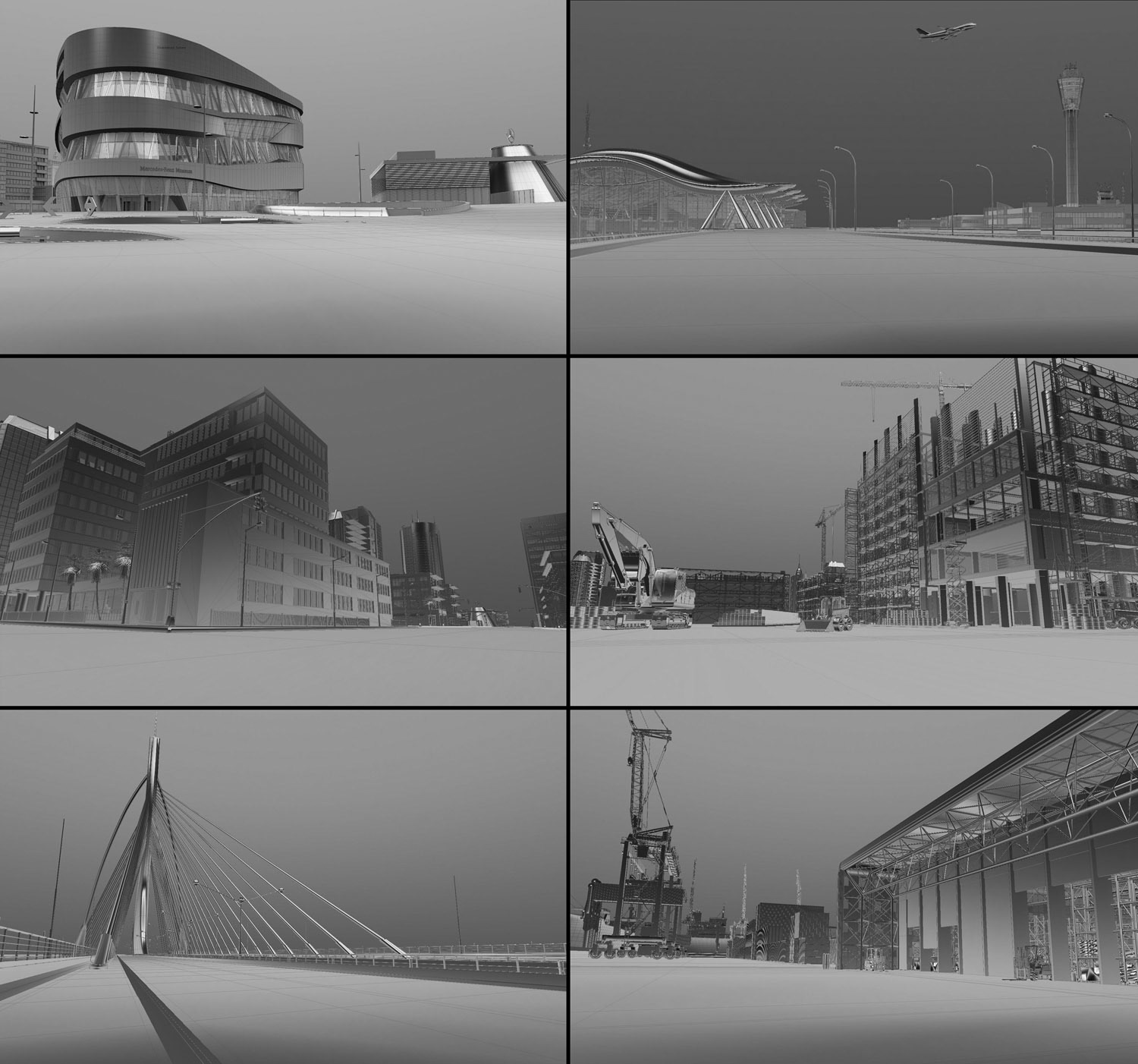 examples of 360 Panoramic HDRI used for rendering vehicles