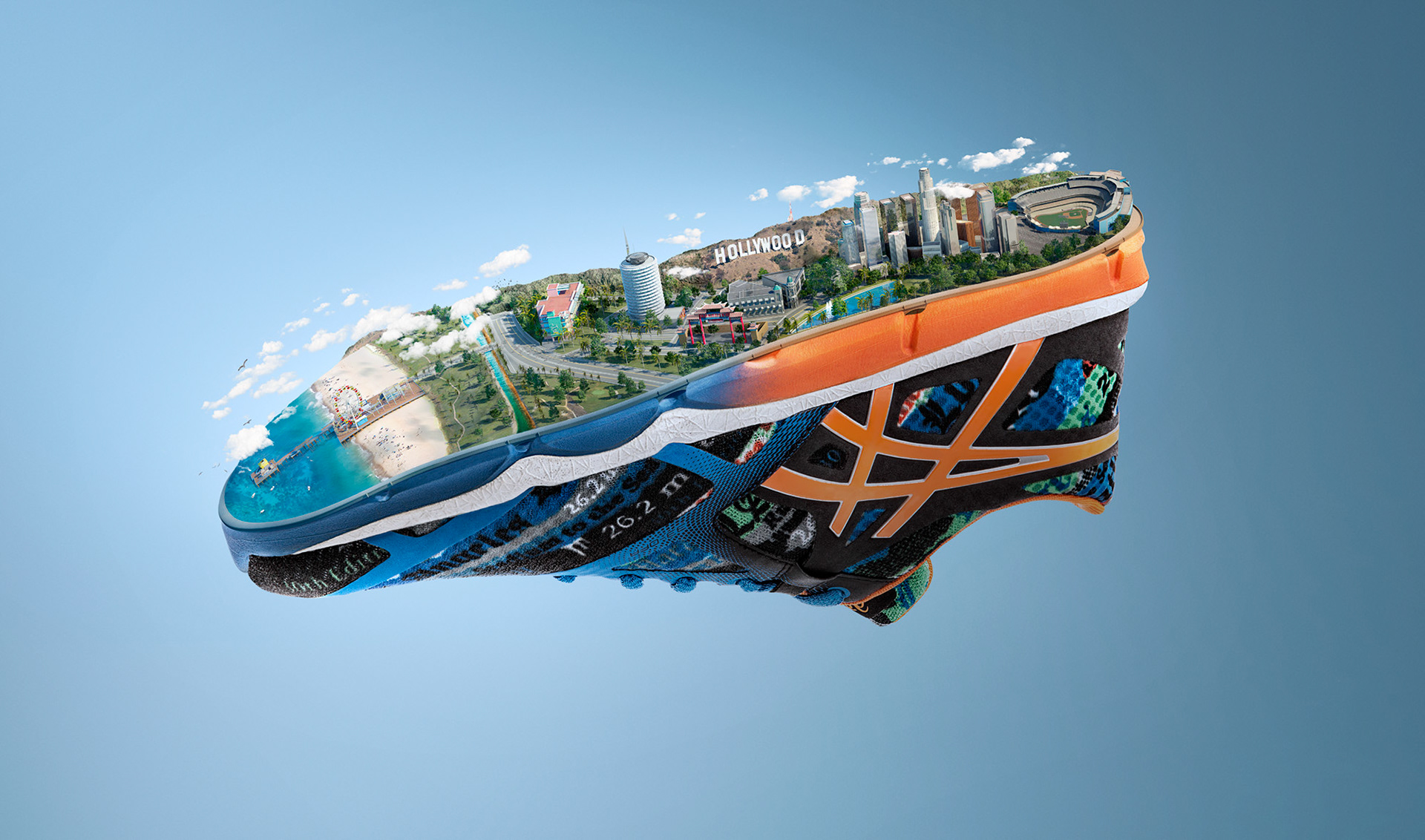 Rome wasn't built in a day, and neither was the city of Los Angeles on the bottom of a shoe!
To kick off ASICS's sponsorship of the 2015 Los Angeles Marathon and available merchandise, VITRO came to me with this pretty daunting task. With the help of my right hand man,
Stuart Rowbottom, we had 10 days to construct, render, and produce the final image that needed to include some key LA landmarks: Dodger's Stadium, Downtown LA, HOLLYWOOD sign, Capitol Records building, China Town, The Beverly Hills Hotel, and Santa Monica Pier.
PHOTOGRAPHY (SHOE): Matthew Torres
CGI: Stuart Rowbottom & Mike Campau
POST PRODUCTION: Mike Campau
Rough Concept Sketch (supplied by agency)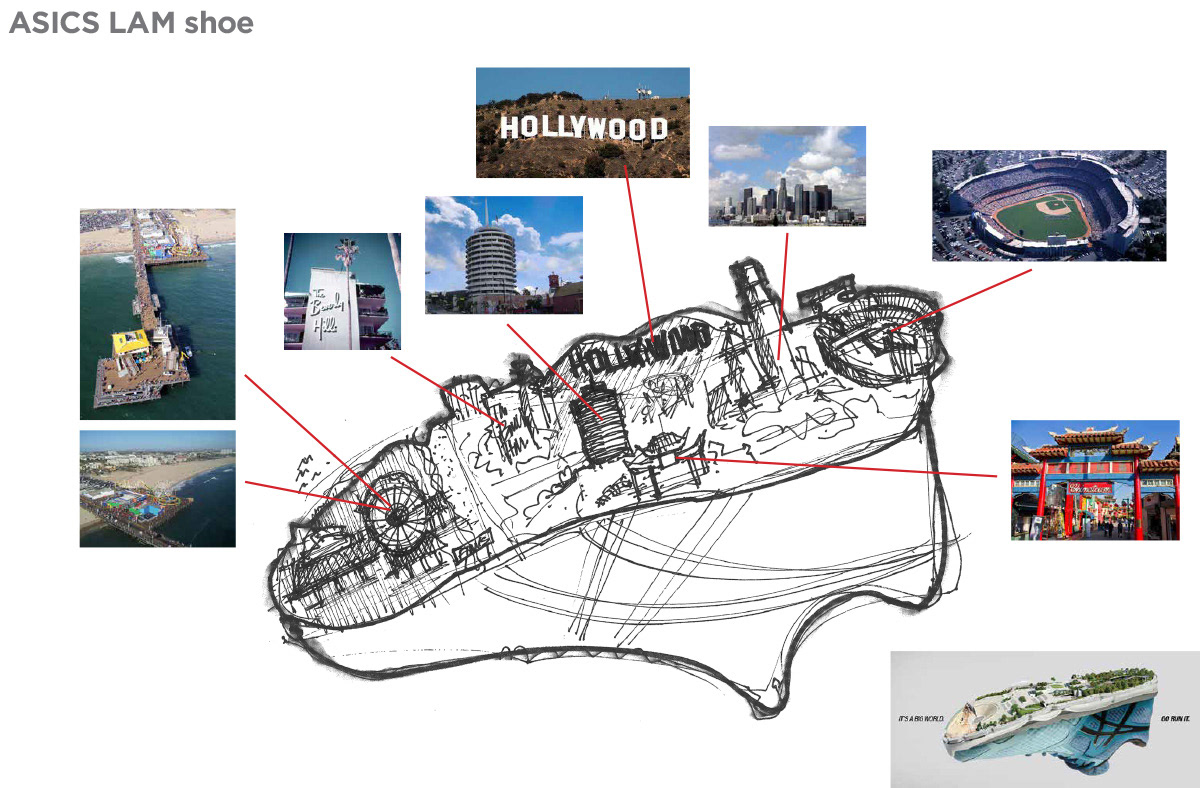 Original Shoe Photography by: Matthew Torres
New Sketch based on Photography and course map