True to the NCA philosophy, the final result was a product of hard work and a great team effort.
Thanks to everyone involved!
Firehouse - for pushing the creative boundaries.
James - for fighting through sickness to get the shots.
Dabarti studio - amazing job running the simulations I needed for final composite.
Raphael FS - nice work on isolations and skin clean up.
Client: National Cheerleaders Association (NCA)
Photography: James Quantz Jr.
CGI: Mike Campau & Dabarti Studio (Tomasz Wyszolmirski)
Post Production: Mike Campau & Raphael FS
Work in Progress - test simulations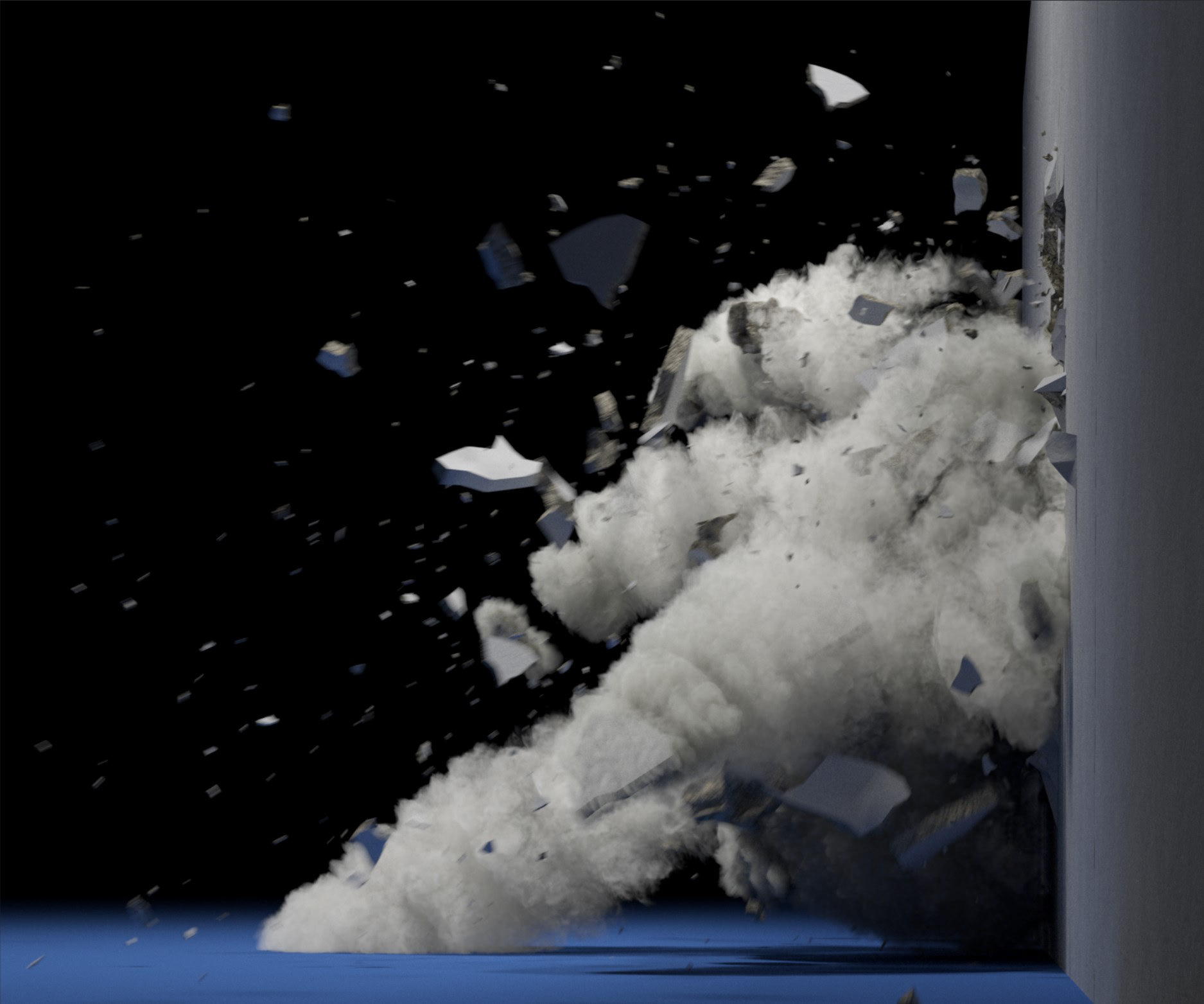 Simulation review - Dabarti Studio